DISCOVER THE BEST OF LAUCHERNALP
Our Top 12 Curated Experiences
EXPERIENCE THE LAUCHERNALP LIFESTYLE
Swimming pool Steg 


Enjoy the day in the indoor swimming pool Tel.+41 (0)27 932 10 50 in Steg. Upon presentation of your guest card, you will receive a reduction on the entrance fee.
Thermal bath, Brigerbad


The thermal bath Brigerbad is a completely redesigned complex and offers you unique relaxation possibilities in the Indoor and outdoor pools as well as in the new spa and wellness area. www.thermalbad-wallis.ch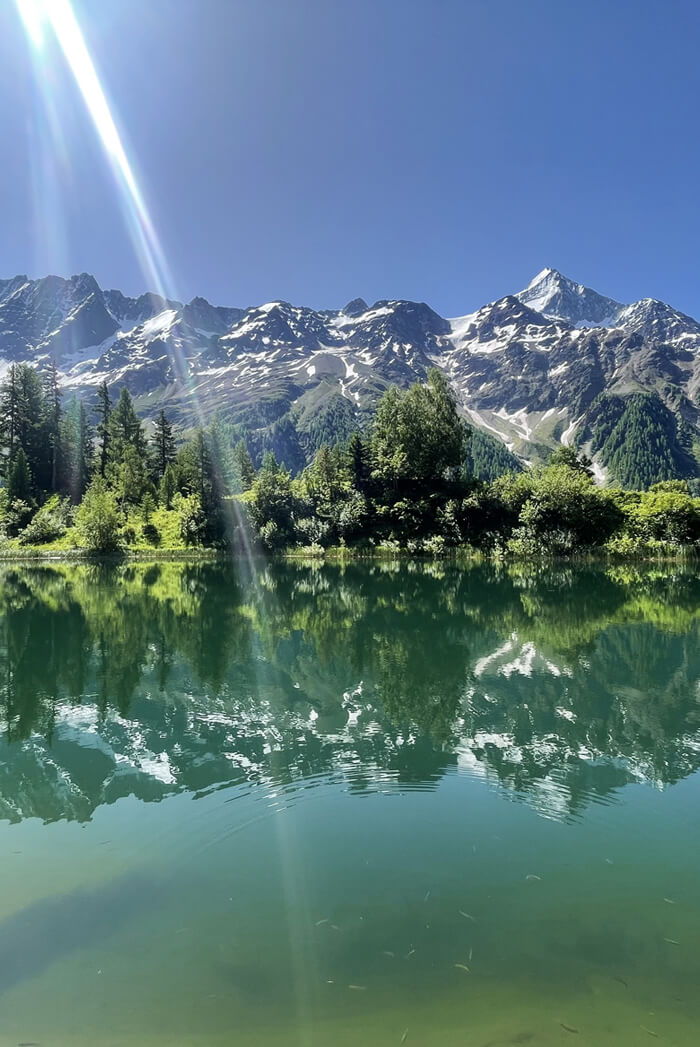 EXPERIENCE THE LAUCHERNALP LIFESTYLE
Photography,
Hiking, Mountain
Bike Trails & Rentals
EXPERIENCE THE LAUCHERNALP LIFESTYLE
Workshop: Wooden Mask Carving
Create your own Lötschental mask! Joint mask carving under expert guidance for groups of 5 or more persons (max. 20 people) in the Schnitzstube Ferden. Duration approx. 2.5 to 3 hours. Information and registration at the Lötschental tourist information, Wiler,Tel. +41 27 938 88 88. Pre-registration at least 2 days before desired appointment.
Lötschental Museum


The Lötschental Museum takes you into a world full of traditions and customs. Over 100 wooden masks offer you a complete panorama of the development of masks in the Lötschental from 1800 to the present day. Original objects and films let you experience the festive costumes of the Lötschentaler and the historical uniforms of the Herrgott Grenadiers.
On your tour you will continue to encounter sacred art of the past and folk art of today. More information: www.loetschentalermuseum.ch Visits outside the opening hours and guided tours according to your wishes on request: Tel. +41 27 939 18 71.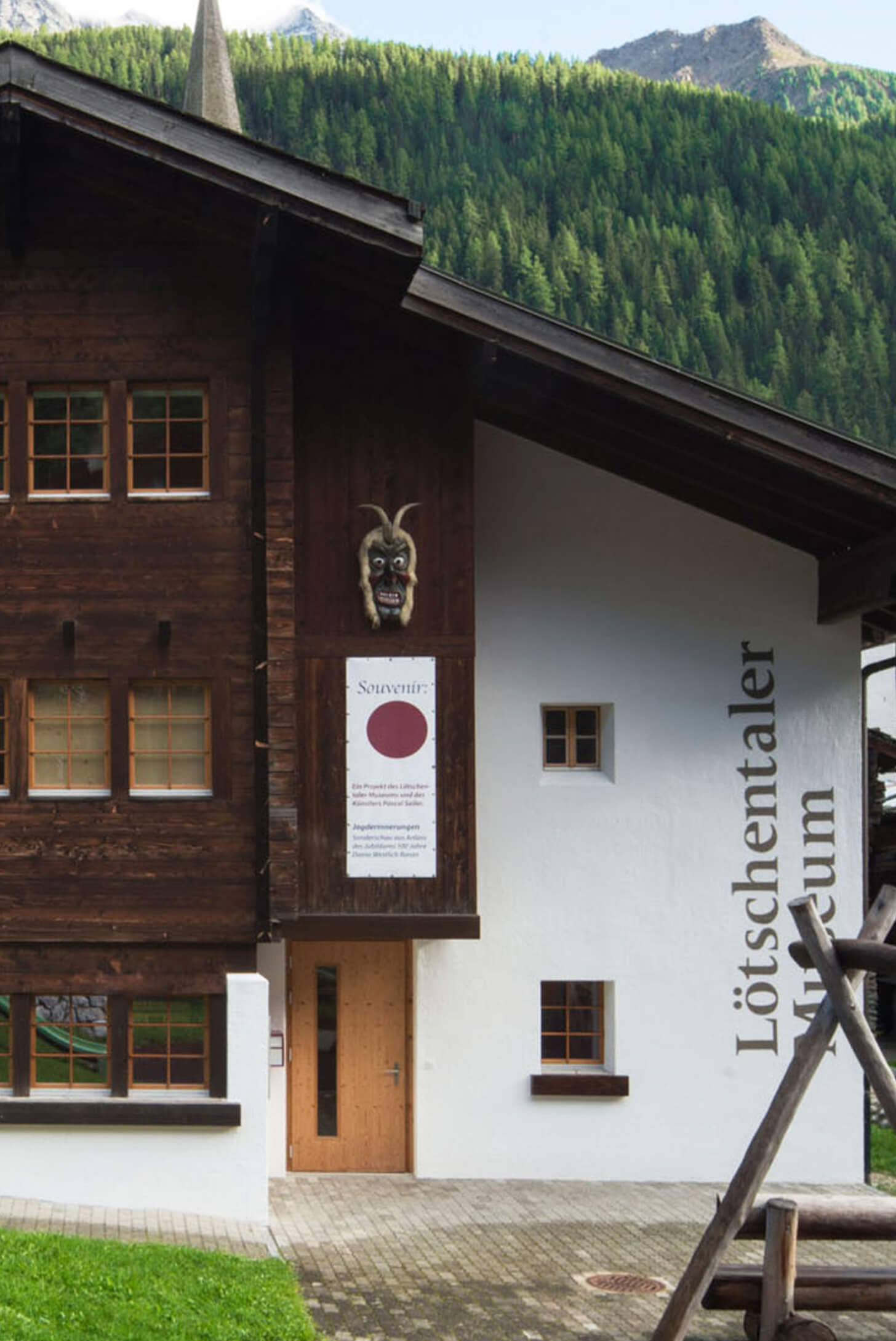 EXPERIENCE THE LAUCHERNALP LIFESTYLE
Skiing & Snowboarding

The sunny ski resort has 55 km of pistes up to a height of 3,111 m above sea level and also has a quite unique freeride area. The Lauchernalp is just as popular with active skiers, from beginners to experts, as with families with small children, snowboarders and lovers of virgin snow.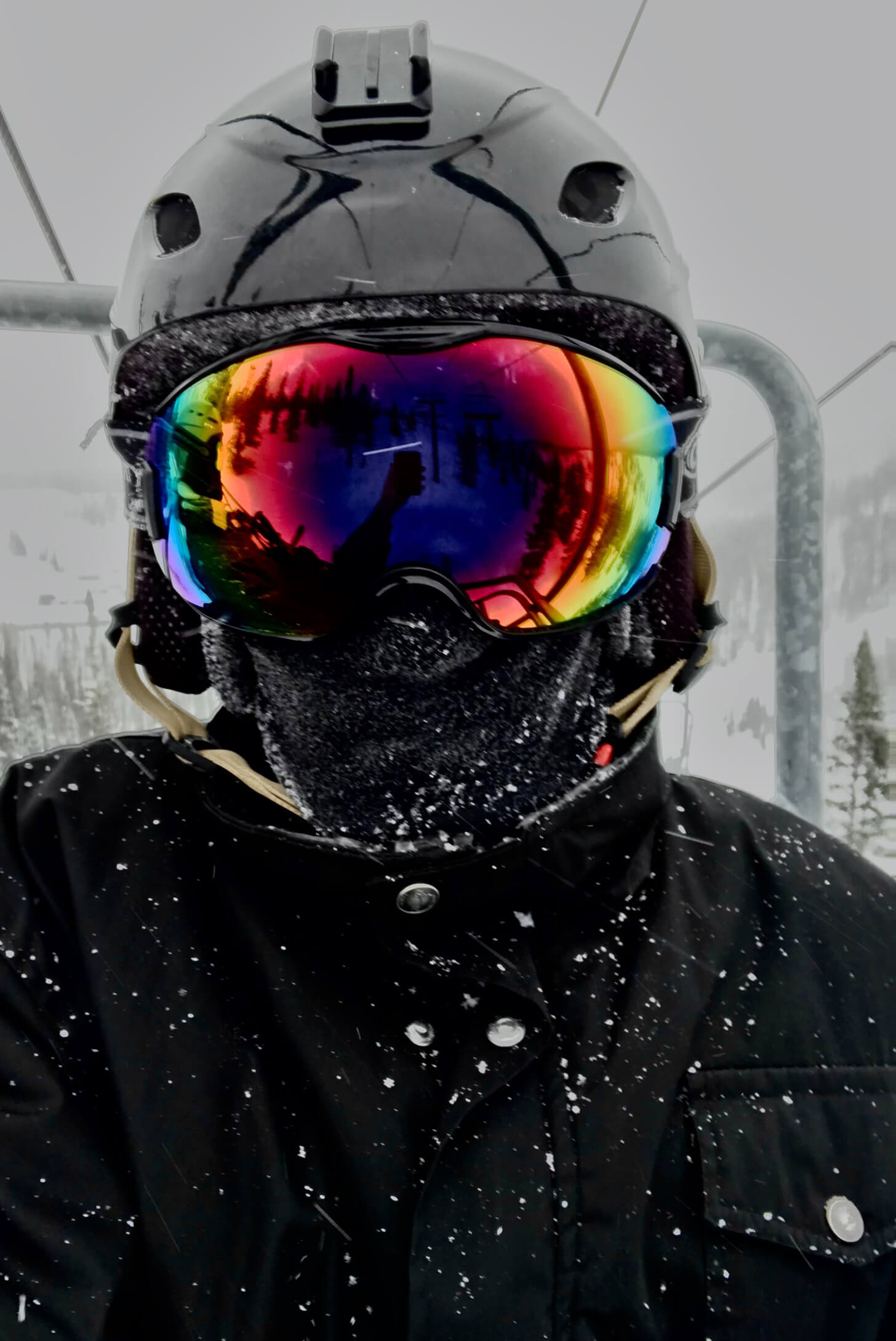 EXPERIENCE THE LAUCHERNALP LIFESTYLE
Cross Country
Ski Trails &
Lessons
Cross country skiing trails & lessons
Explore the well-kept network of cross country trails that you can follow along the rustic Lötschental villages to the Fafleralp. You have 24 km of classic or skating trails to choose from. Ask for the free "Loipen & Winterwanderwege" brochure at the Lötschental information point or register at:
www.loetschental.ch/langlauf Obtain your cross-country ski pass from the tourist office in Wiler or at: www.loetschental.ch/webshop
Would you like to start cross-country skiing or would you like to improve your technique? Cecil's Loipen-Stube will provide you with the necessary material and will be happy to organise a lesson for you according to your ability and technique (classic or skating) to learn or professionalise cross-country skiing. Information and reservations:
Cecile's Loipen-Stube, Blatten Tel. +41 79 425 69 68, loipenstube@gmail.com www.loipenstube.ch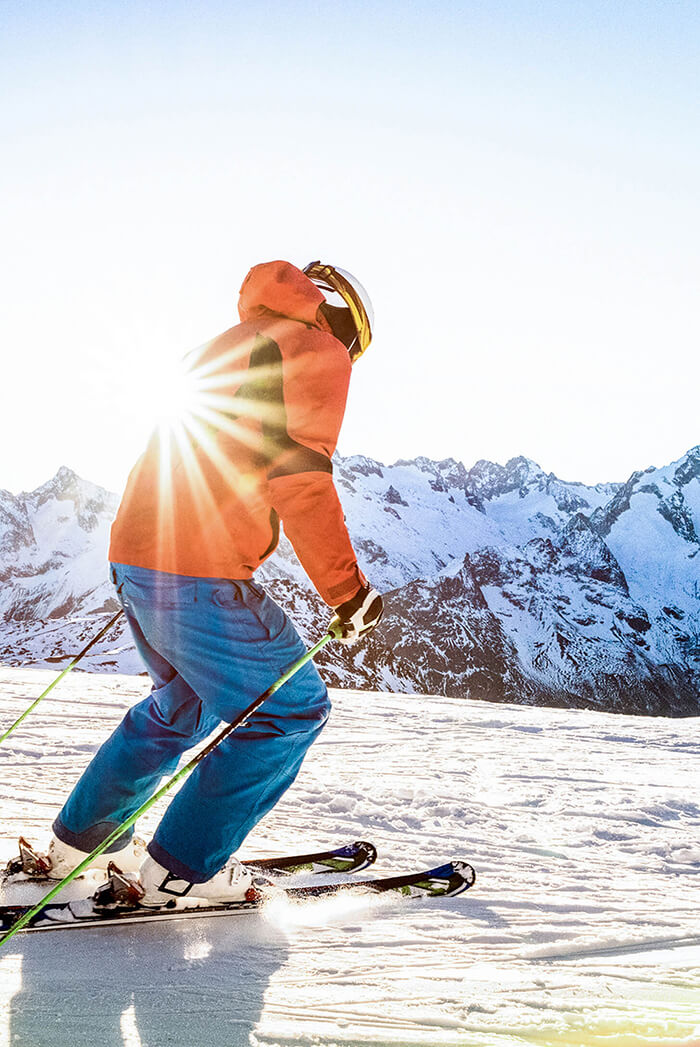 EXPERIENCE THE LAUCHERNALP LIFESTYLE
Snowshoe Tours,
& Sledding
Snowshoe tours

Snowshoeing is the ideal winter sport for nature lovers who are looking for a change from cross-country skiing and downhill skiing. If you don't want to worry about avalanche danger, route finding and the weather forecast, you can benefit from a tour with: Hiking guide SWL/UIMLA Karl Henzen. For more information about the different tours, please visit the website:
www.alpwandern.ch
or contact Karl Henzen at:
welcome@alpwandern.ch
,
Tel. +41 79 622 23 71
.
Sledding

How about a fast-paced sleigh ride? A sleigh ride from the Lauchernalp mountain station down into the valley (caution valley descent, mixed traffic), the Fafleralp or Weissenried is definitely an experience of a special kind and fun for the whole family.
You can rent a sled at the Sporthaus Lauchernalp sports shop:

http://www.sporthaus-lauchern.ch/home.html