Summer Day Trip Destinations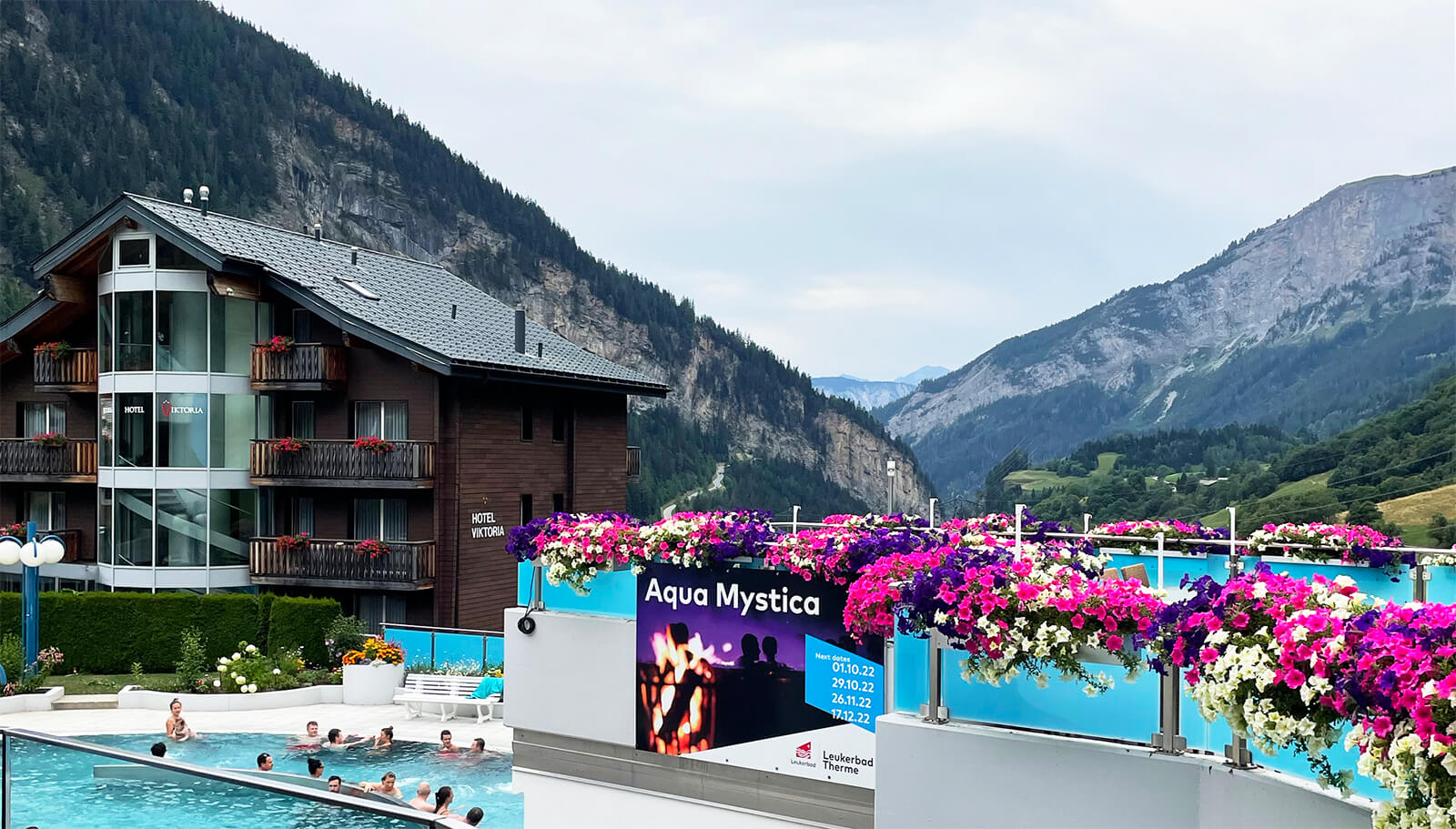 Leukerbad, go ahead and dive into the breathtaking mountain scenery that beholds this region. For the adventurous, discover local hiking trails. Or simply enjoy pleasure for all of your senses at one of the public thermal baths. Something for everyone, with kids supertubes and a variety of indoor and outdoor cool or warm baths. Also well know for a rejuvenating wellness experience. 
TIP: Use your Lauchernalp Guestcard for a 10% Discount
THIS SUMMER 2023 SEASON DAY TRIPS
Summer Activities
Hiking
Leukerbad Thermal
Swiss Enduro Series (18 June)
Mindful Mountain Festival (8-9 July)
Traveling by Car
Take u. Gasse, Goppenstein, Mittaltunnel, Lötschentalstrasse, … and A9 to Rumelingstrasse in Varen
Follow Rumelingstrasse and Farnenfluh to Rumeling
Continue on Rumeling to Leukerbad.
Follow Kantonsstrasse, Lichtenstrasse and Zur G. to Dorfstrasse
Taking Public Transport
Take the 591 Bus from the bottom of the Gondola to Gampel-Steg. Catch a train from Gampel-Steg Station to Leuk.
Take the 471 Bus from the Leuk Bus station to Leukerbad.
This Route will take around 1.5 – 2 hours.
Gampel                   Crans Montana
Loetschental         Sion
SUMMER DAY TRIP DESTINATIONS
Summer Day Trip Destinations
Welcome to Brig, an Alpine town found just down the way from in the Valais region. It sits at the foot of the Simplon Pass, which also leads to the Italian border. Just over a 30 min drive from Wiler, Brig is your perfect day trip in summer, Brigerbad has one of the largest open-air thermal baths in Switzerland. Also to add to your 'must see' list, St. Sebastian Chapel and 17th-century Stockalper Castle.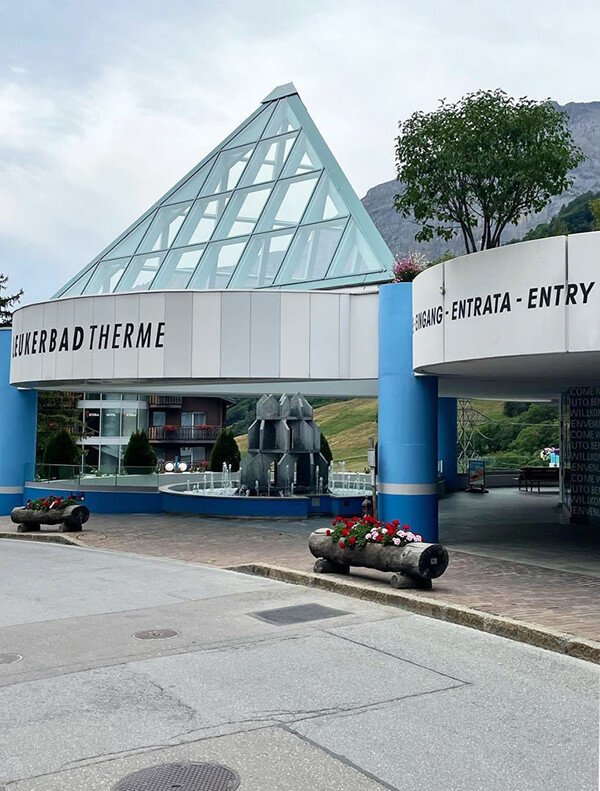 You've arrived, your entrance to Leukerbad Thermal Baths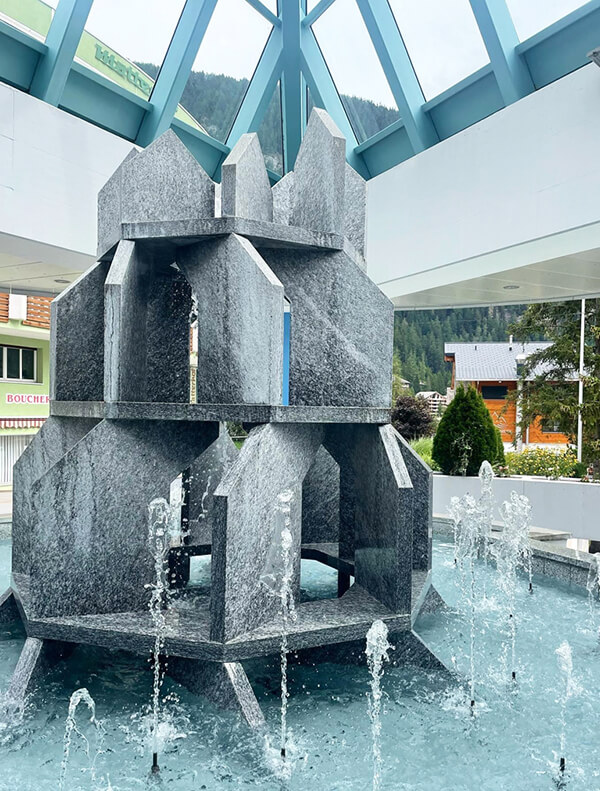 Rejuvination through natural spring water with countless thermal pressure jet station points, baths, pools and jacuzzis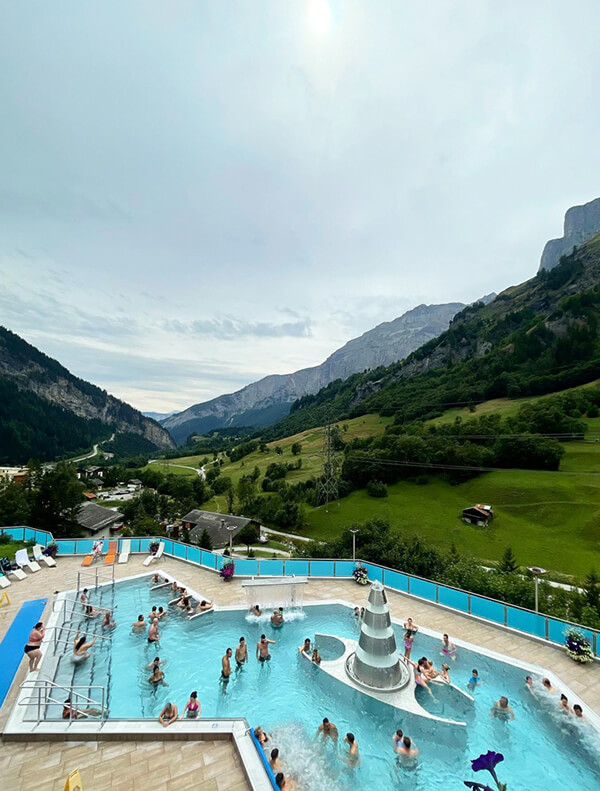 Aerial shot of one of the main outdoor pools, and not limited to. Bath outdoor amongst this special valley's high reachingmountain peaks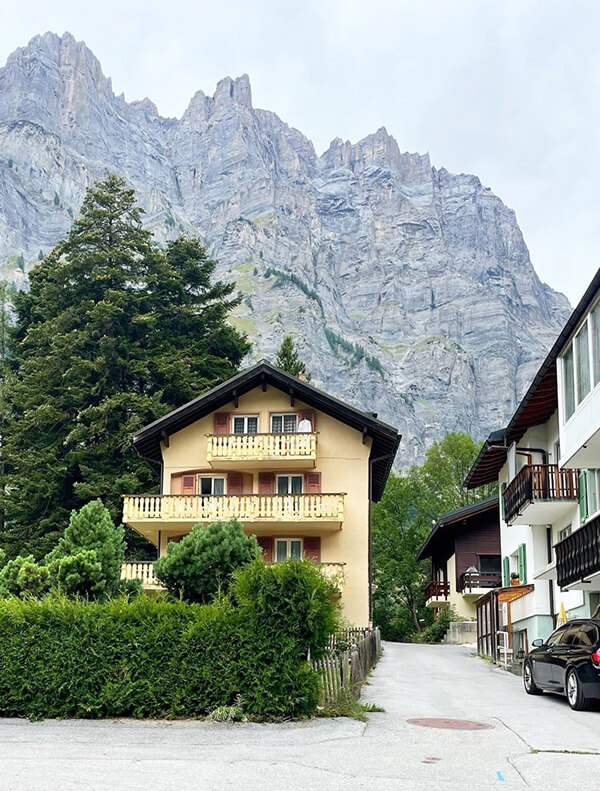 Classic Swiss town house residences, situated just off themain walking street, from the Leukerbad thermal baths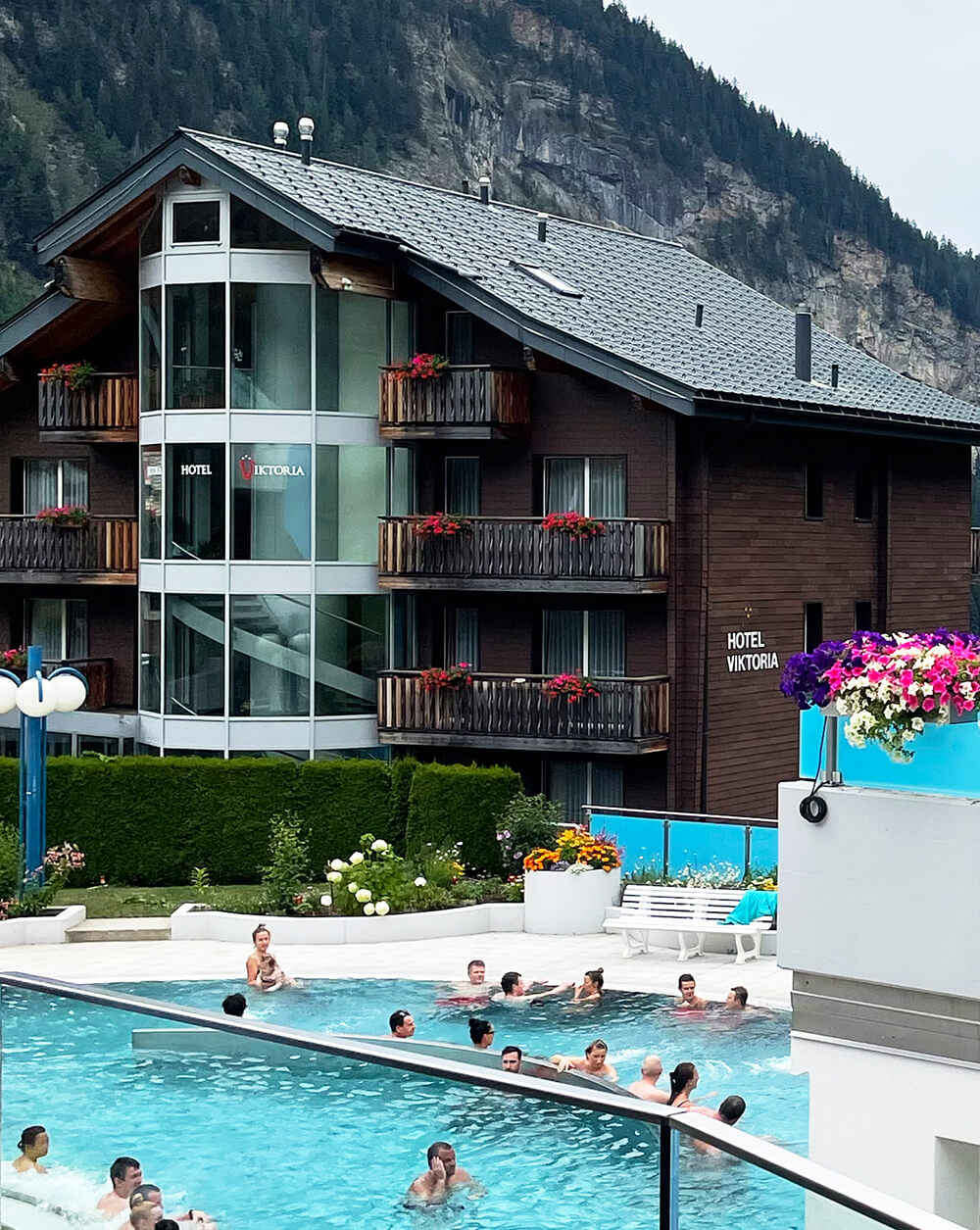 Hotel Viktoria overlooks the Leukerbad thermal baths, this cosmopolitan european melting pot, hangout and breakaway spot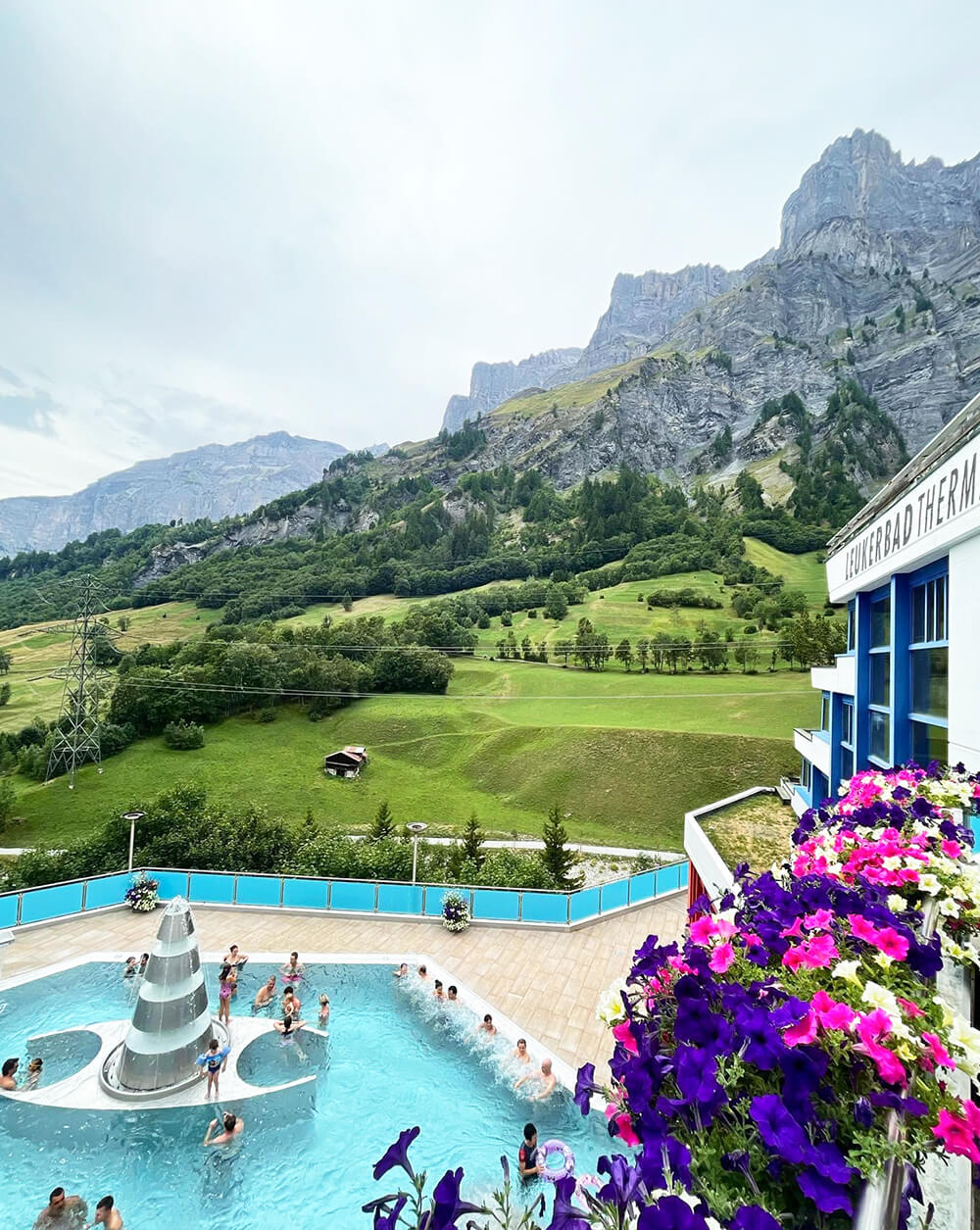 Picturesque manicured rolling lush green hills, in the summer season it's breathtaking, and in the winter gets transformed into white snow skifields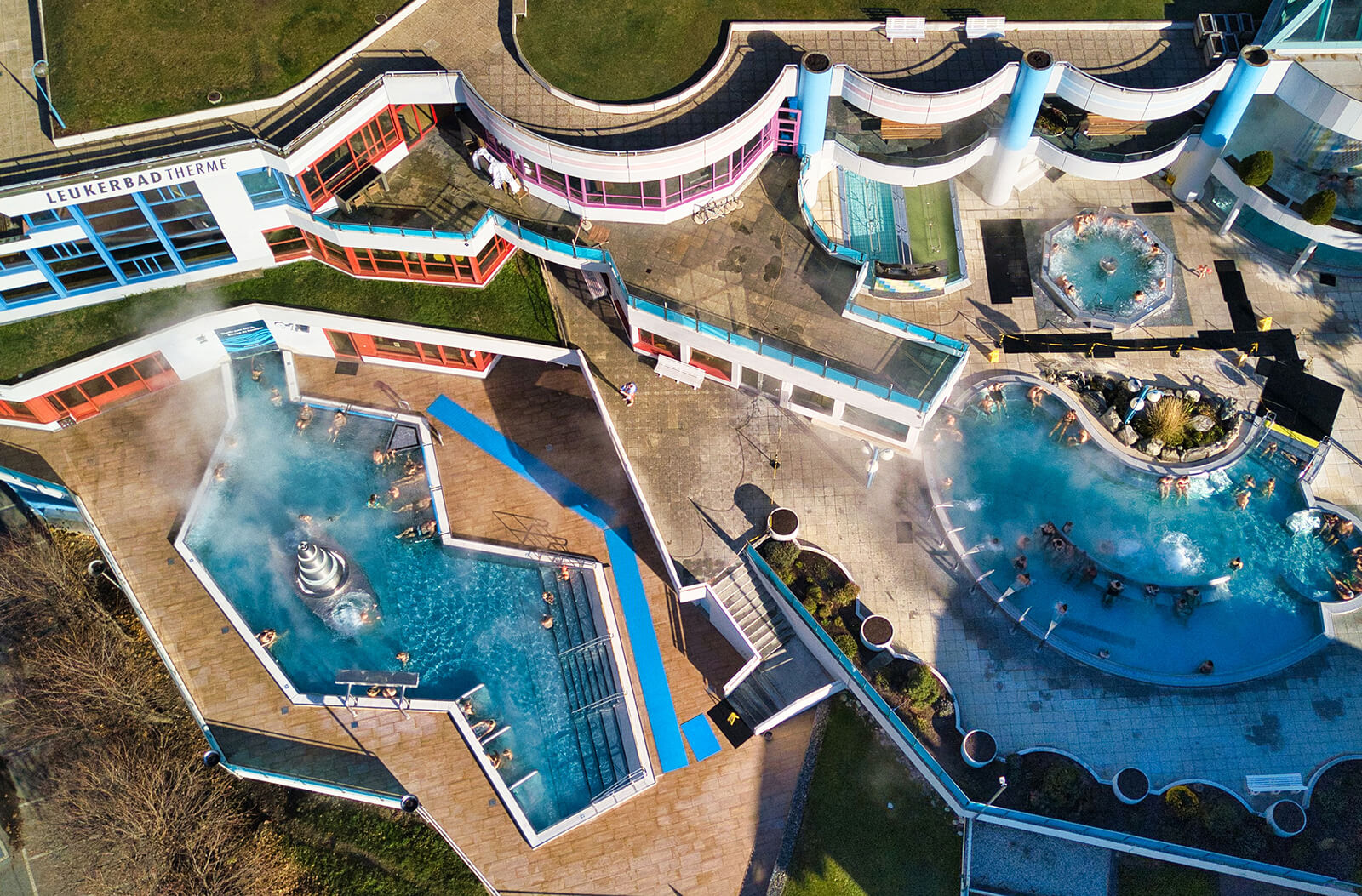 Beautiful aerial photo showing the colour, depth and diverse layout of this water wonderland. A refreshing escape and breakaway for all ages. Photo on this occasion, taken compliments of @misterjackdaniel
Summer Day Trip Destinations
Discover the best of The Magic Valley, Epic Hiking Trails for all levels, Lake Swimming, Mountain Biking in the Alps, visiting the local Lötschentaler Museum, and jump on Monstertrotti for a thrilling ride from Lauchernalp to WIler.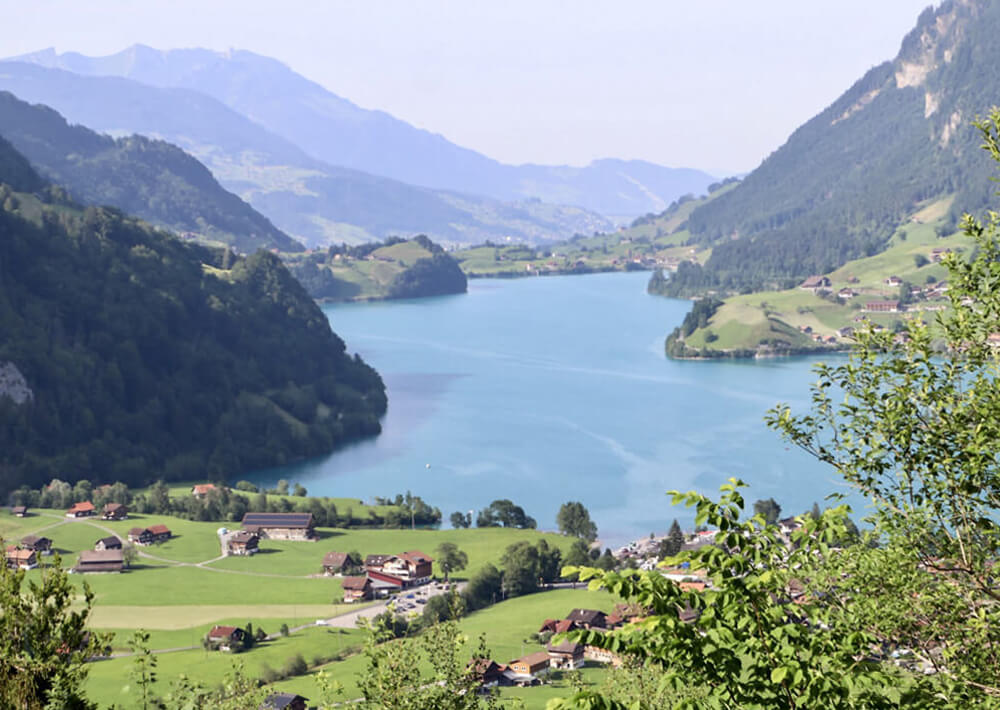 Summer Day Trip Destinations
Interlaken is a traditional resort town in the mountainous Bernese Oberland region of central Switzerland.  Its surrounding mountains, with dense forests, alpine meadows and glaciers, has numerous hiking and skiing trails.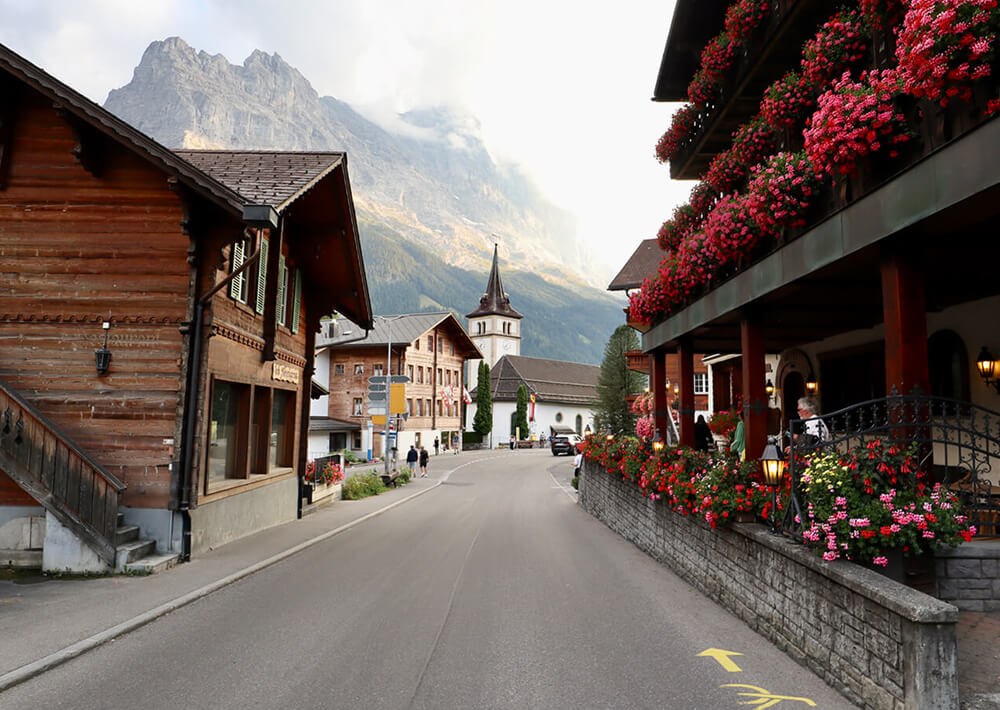 Summer Day Trip Destinations
Grindelwald is famous for its stunning scenery of the surrounding lofty mountains, a large variety of outdoor activities in all seasons, and also shopping. The most well known landmark in the area is Jungfraujoch, the Top of Europe.